"On the 6th of January I gave birth to our beautiful little son Flynn. He weighed 9lb 12 ounces (a very healthy and big baby boy). I gave birth to him naturally; without any pain medication and it was a long, arduous and difficult labour, but Orlando was with me the whole time supporting and guiding me through it. I could not have done it without him."
(Photo by Orlando Bloom, Kerr's husband).
"For me, family is life....The decision to start one wasn't complex at all....My career has been wonderful, but it's not my life. I don't feel pressure to get back to work....My goal involves a hammock, a vegetable patch, and a solar-powered house. And I hope to eventually get there."
Photographed by Patrick Demarchelier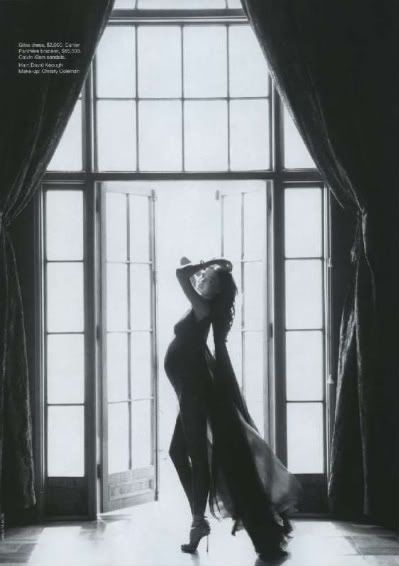 "It's been a great experience modeling while pregnant because I'm really proud of my belly and I'm really happy about this moment in my life and I feel extremely blessed."
Photographed by Carlotta Moye