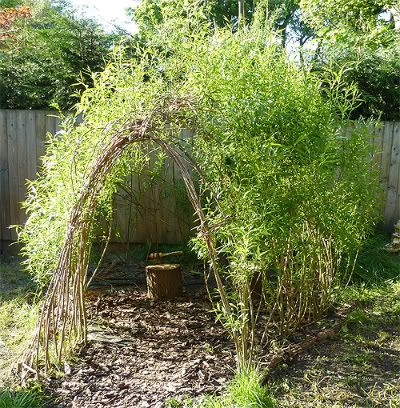 Over the weekend I started searching online for backyard play space inspiration. Now that we have a spacious, grassy area all our own I really want to build a playhouse or swing set or some other sort of fun area for the kids to enjoy once the weather gets warm.
During the course of my ramblings, I came across the idea of the willow den, which seems to be fairly common type of structure in the UK. I was totally enchanted by these images -- I love that willow dens are completely natural and easy to build (
here's a great tutorial
on how to make your own)!
How magical, right? Have you ever seen/made/played in a willow den?